For this week's Plugin of The Week live stream, JC and Carly will be taking a look at an innovative new plugin from Finnish company oeksound.
Soothe is a spectral processor for suppressing resonances in the mid and high frequencies, which works by automatically detecting the resonances in the audio material and applying a reduction that matches the input signal. Soothe has been designed with vocal processing in mind, but solves problems in a range of situations, working particularly well on guitars, cymbals, piano or anything with resonance issues in the mid and high frequencies. You can think of it as an advanced de-esser, or as an automatic dynamic frequency notcher.
Soothe has a number of parameters you can use to tweak your sound. Depth acts as the main threshold, controlling the amount of processing while Sharpness and Selectivity affect the way reduction is applied.The output stage of the screen lets you adjust monitoring and levels. Soothe's real-time reduction graph shows you what parts of the signal are being processed, with the frequencies affected being controlled by an EQ-like curve, manipulated by 5 bands that can be adjusted by simply dragging the dots on the graph or by the control strip to the left of the graph.
It would be very easy to confuse Soothe as a multi-band compressor or EQ, but the plugin is far more nuanced. It certainly has elements of both, however, it focuses on resonance and peaks, with a focus on mid and high frequencies, working well as a time saver for problematic audio where you may need to automate EQ to fix issues.
Tune in above to the live stream from 3 pm today as Carly and  JC check out oeksound's Soothe.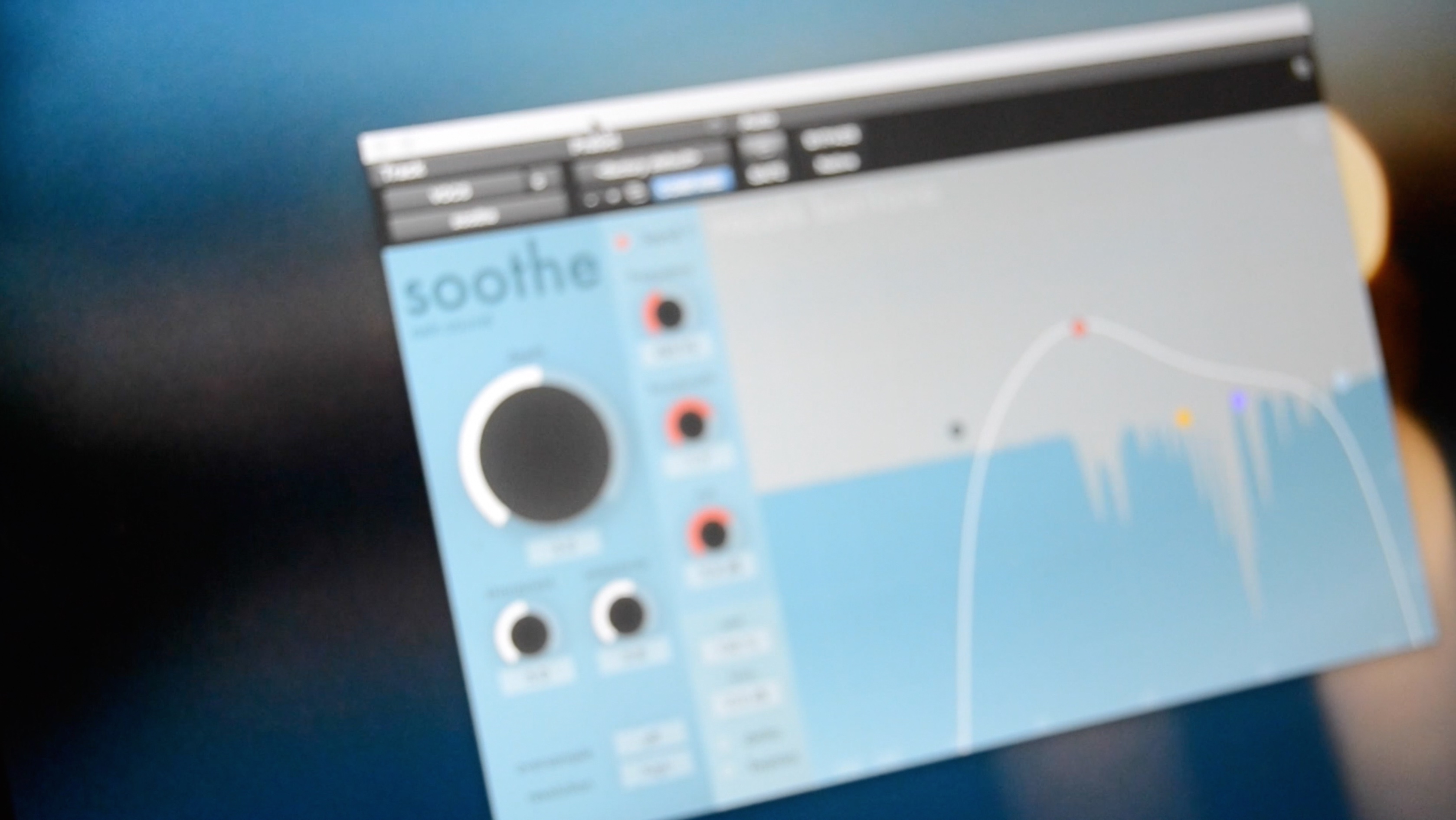 If you'd like to learn mixing and mastering techniques, Point Blank offer courses for those at any level. Our BA (Hons) Music Production & Sound Engineering Degree in London is one of the most comprehensive courses out there, with modules covering mixing, sound design, production and much more. We also offer an online alternative, in the form of our new online BA (Hons) Music Production & Sound Engineering Degree. We are currently offering a huge 20% off online courses until April 30th, so make sure you enrol soon! For more information, contact our course advisors on +44 20 7729 4884. If you are a resident of the USA, you can reach us on 323 282 7660.
Register to Access Free Courses, Plugins, Projects, Samples & More
When you register with Point Blank, you access an array of free sounds, plugins, online course samples, access to our social network Plugged In and much more! Simply register below and visit our Free Stuff page to get your hands on a range of exclusive music-making tools and tutorials provided by the team. Fill your boots!