The International Music Summit in Ibiza (IMS Ibiza) stands as a prominent highlight in the global dance music industry calendar, where key figures and innovative artists convene from all corners of the world to share their insights and host panels on the latest breakthroughs shaping the field. Attending this unparalleled gathering presents an exceptional opportunity to stay at the forefront of music developments, and maintain a cutting-edge position in the industry.
We are proud that Point Blank, as official education partners of IMS Ibiza, is hosting IMS College in Destino Tox. This is an extraordinary occasion for us to showcase our esteemed faculty of lecturers and provide a sneak peek into our distinguished degree programs, supplemented with masterclasses featuring industry-leading talent.
Today at IMS College we kicked things off at 2pm with Mustard Media, Sziget, and Dreambeach Festival's discussion on The Secrets of Selling Out Events. Attendees were treated to insights on the best practices when putting together events, ways to engage audiences on social media, and tips on how to avoid common pitfalls along the way. These experts shared their wealth of knowledge, delivering a series of thought-provoking presentations that inspired and informed.
As well as hosting rooms at events like IMS (Ibiza) we also have our very own school in Ibiza. Our courses, including the DJ/Producer course and DJ Skills course, provide hands-on training from industry experts. Enroll now to take your skills to the next level and join a community of passionate music creators.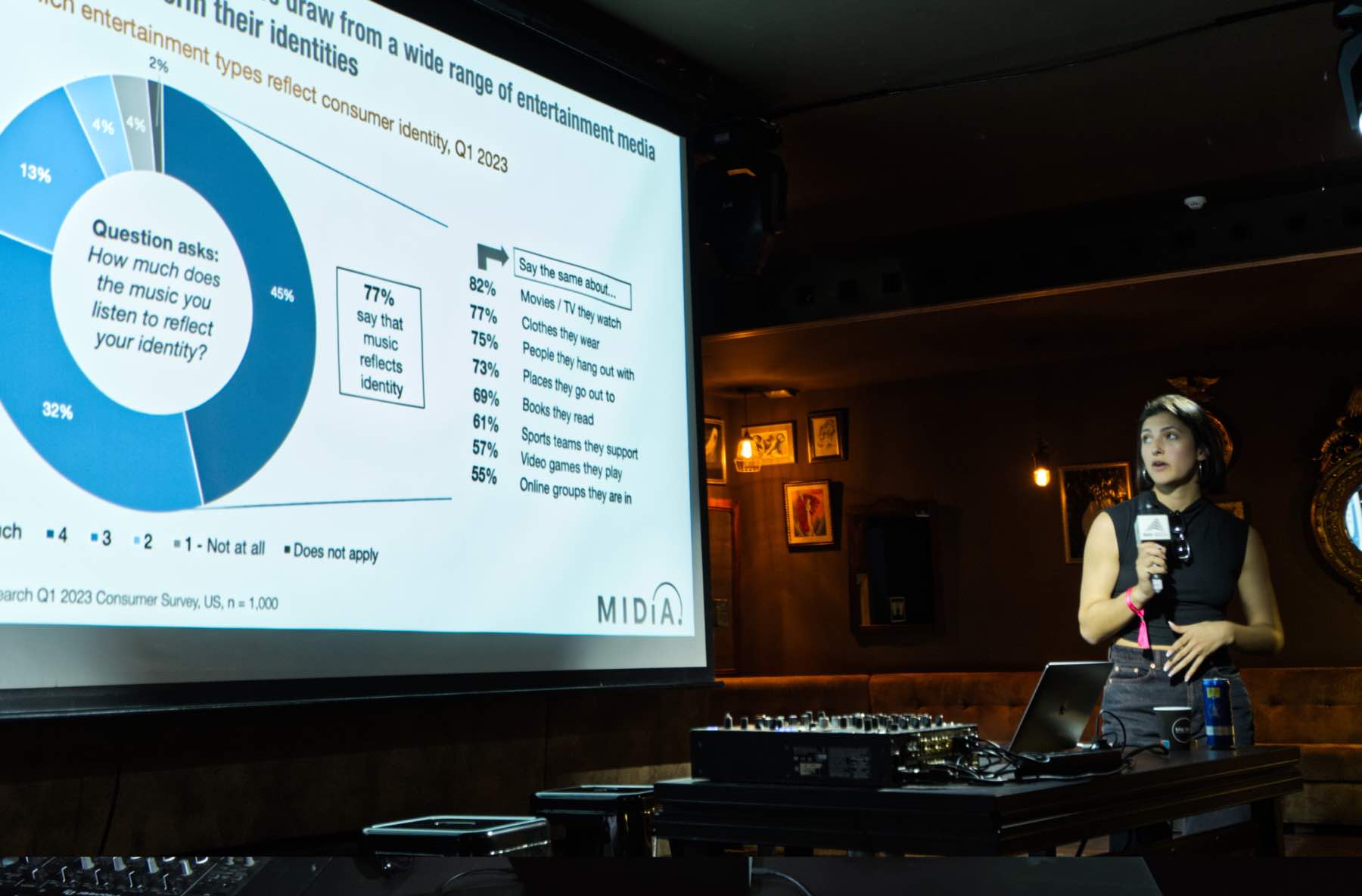 Then we welcomed Tatiana Cirisano to the stage for her presentation, Scenes: The Past and Future of Fandom. In today's algorithm-driven entertainment era, music consumption is becoming increasingly fragmented. As a result, identity and culture are also fragmenting. Tatiana explored how modern electronic music artists can use niche and multi-faceted scenes as a lens to cultivate fandom. She highlighted why this approach has become essential in today's music industry and how it can help artists stand out from the competition.
At Point Blank, we take pride in being at the forefront of the industry and offering our students unparalleled opportunities to learn from top industry experts. Today at IMS, some of the best in the business are sharing their expertise, and as a degree student, you too can take advantage of these opportunities. In addition to discounted tickets to events like IMS, you'll gain access to a wealth of knowledge and skills that will set you apart in your career. You can learn more about our degree courses here.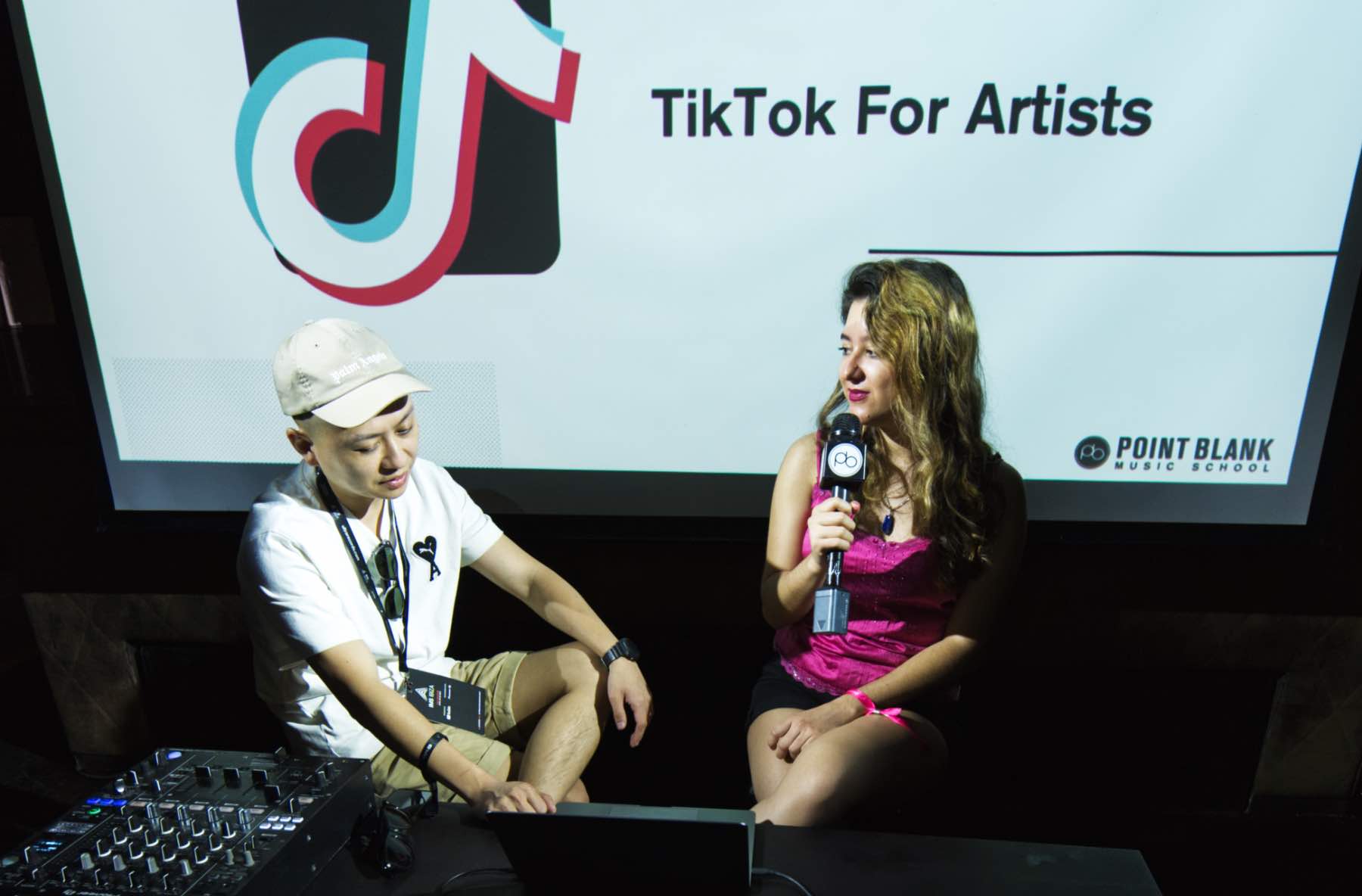 Next we hosted a Masterclass about short-form content creation called, TikTok for Artists, where we talked about how you can get the most out of TikTok if you're a producer, artist or DJ looking to find a new audience for your music on TikTok. The session delved into the TikTok algorithm and how to establish strong video hooks, while showcasing case studies of some of the most exciting artists using this platform. The session provided an actionable plan for translating TikTok momentum into a flourishing music career.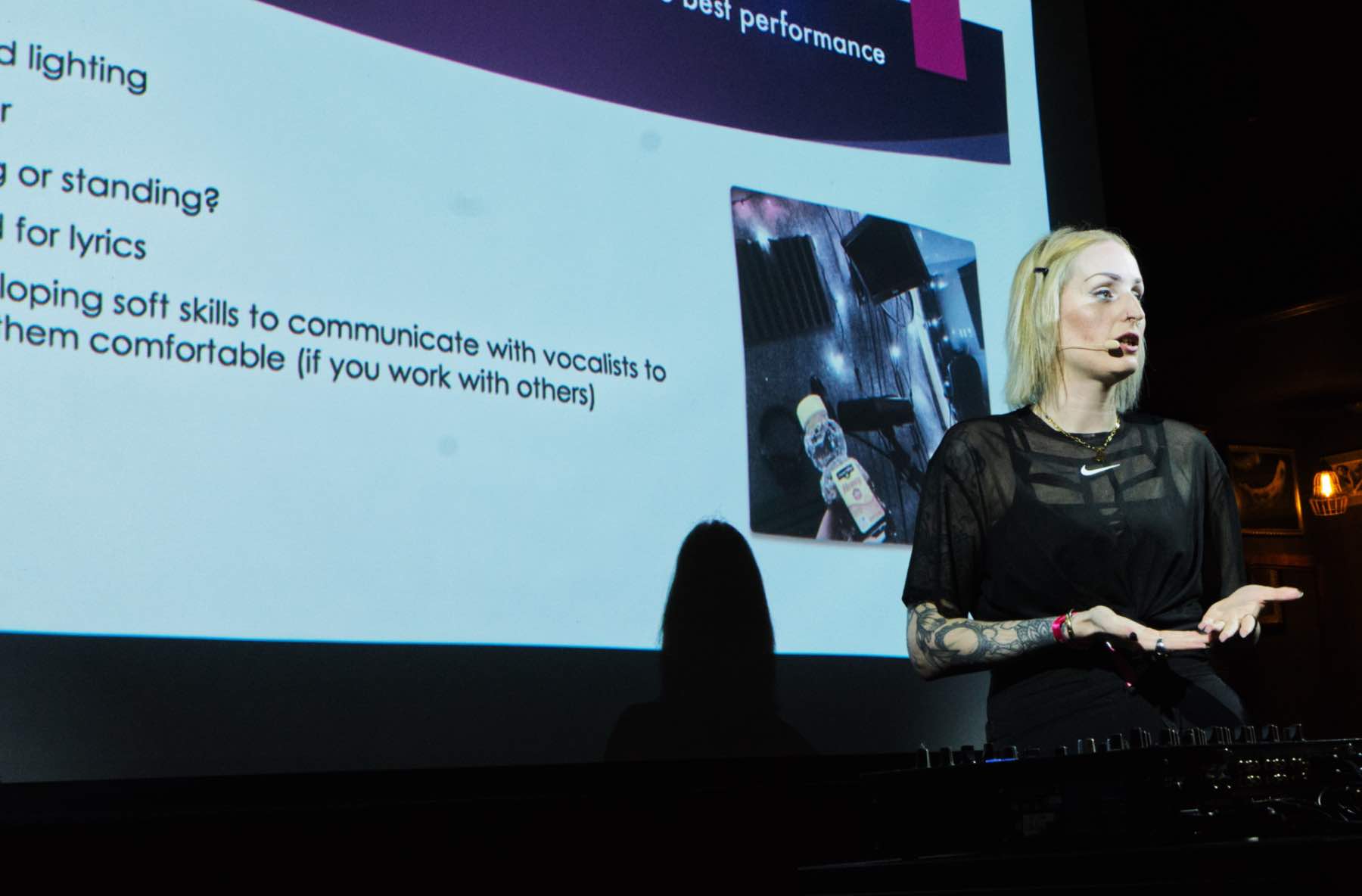 Just after 4pm, Point Blank lecturer and Ableton Live Certified Trainer, Anna Lakatos aka Anna Disclaim, taught our IMS audience how to get the most out of their vocals with her Masterclass, The Beginners Guide To Vocal Production. Anna discussed  how to produce professional-sounding vocals using a simple home setup, by guiding us through microphone techniques, recording and editing workflows, and effect processing. Anna is currently a module leader and lecturer for the following modules; Music Production with Ableton Live,  Native Instruments Maschine, Electronic Music Performance at Point Blank Music School on Music Production and Sound Engineering, Music Production & DJ Practice, Music Production & Vocal Performance degree  course, you can attend her classes by enrolling as a degree student at Point Blank, visit this page for more information, here.
To close out the day, Foundation.fm recently hosted an inspiring women's production workshop as part of their Planet In Progress series, featuring LP Giobbi, a renowned DJ and producer. The workshop provided valuable insights into the world of sound design, covering topics such as shaping sounds, navigating different waveforms, and implementing these techniques into a track. The event served as a platform to encourage and create opportunities for upcoming producers, especially women in the industry. It was a great opportunity for anyone interested in music production to learn from a successful and talented artist.
Register to Access Free Courses, Plugins, Projects, Samples & More
When you register with Point Blank, you access an array of free sounds, plugins, online course samples and much more! Simply register below and visit our Free Stuff page to get your hands on a range of exclusive music-making tools and tutorials provided by the team. Fill your boots!