Day 2 is done at IMS and as always, we had an absolute blast and left with more knowledge in our heads. As official education partners with IMS, we ran the IMS College room which featured a diverse range of programming from all walks of the music industry including masterclasses from our esteemed degree lecturers. These were today's highlights from our room.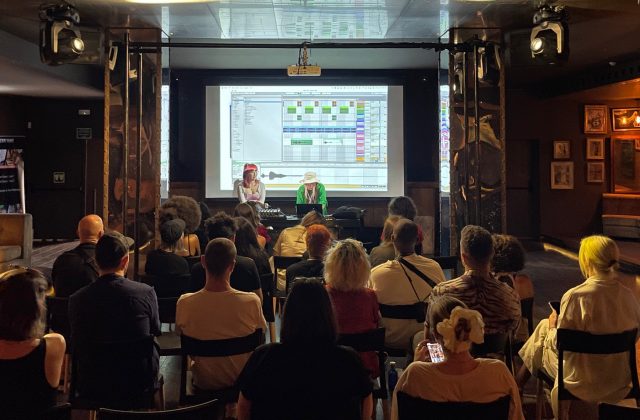 We were treated to an incredible masterclass today by the Grammy-nominated TOKiMONSTA, hosted by Foundation FM and Oh Annie Oh. She demonstrated her skills in Ableton Live by creating a track on the spot, incorporating elements recorded from the crowd such as clapping and singing. It was fascinating to see her creative process and how she used the audience to enhance the beat. This session certainly pushed people to think outside the box and experiment with new techniques in music production.
Here at Point Blank, we offer our students the opportunity to attend IMS Ibiza at a discounted rate (€99 from the regular price of €500). IMS is a fantastic opportunity for students to network and make connections with top industry leaders including A&R, promoters and managers. As part of our music production degrees, we teach modules such as Music Industry where our students learn the key skills of how to build their network. Find out more about our degree courses here.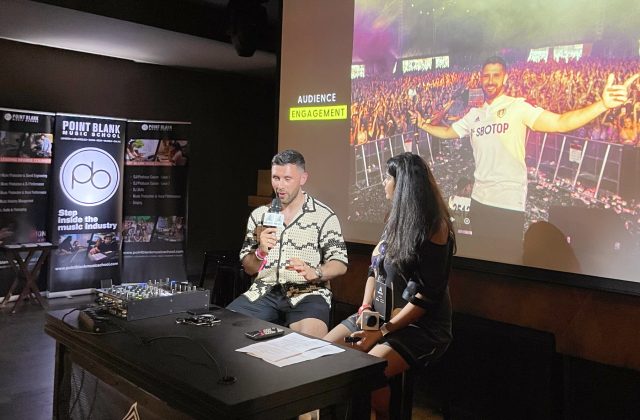 Next up, our Record Deals & Branding lecturer Farah Nanji conducted an interview with BBC Radio 1 host, Danny Howard, entitled "Broadcast!" Danny shared his journey from winning a DJ competition to becoming a prime-time host on Radio 1. He also discussed the challenges that come with being a radio host and shared tips for aspiring broadcasters. His story had many parallels with what we teach in our CertHE Radio, Audio & Podcasting course which aims to teach you how to succeed within the broadcasting world.
As usual, there were plenty of poolside drinks to be had, coupled with networking opportunities with the industry's best. You'd think we'd be exhausted but with day 2 wrapped, we can't wait to dive head first into day 3! If our recaps are giving you Ibiza FOMO, fear not as you can attend one of our Ibiza courses this summer. They're tailored to teach you about music whilst offering opportunities to perform at the best venues as well as enjoy the nightlife.
Register to Access Free Courses, Plugins, Projects, Samples & More
When you register with Point Blank, you access an array of free sounds, plugins, online course samples and much more! Simply register below and visit our Free Stuff page to get your hands on a range of exclusive music-making tools and tutorials provided by the team. Fill your boots!