At Point Blank, you can expect to be taught by some of the best in the business. Each of our instructors is selected for their combination of talent, music industry experience, and tangible success – which they pass on to you in the classroom. Each is a true professional in their field and our team at our Online School is no exception. For this Instructor Spotlight, we will be interviewing renowned music producer, guitarist and key Point Blank Online Record Deals & Branding instructor, Kyle Marshall. 
If you'd like to study Record Deals & Branding, or any other courses through Point Blank Online, sign up here. Additionally, you can always study a degree course with us in London and LA. Plus, we've launched a brand new Summer Offer where you'll be able to benefit from 25% off all PBLA courses. Find out more here.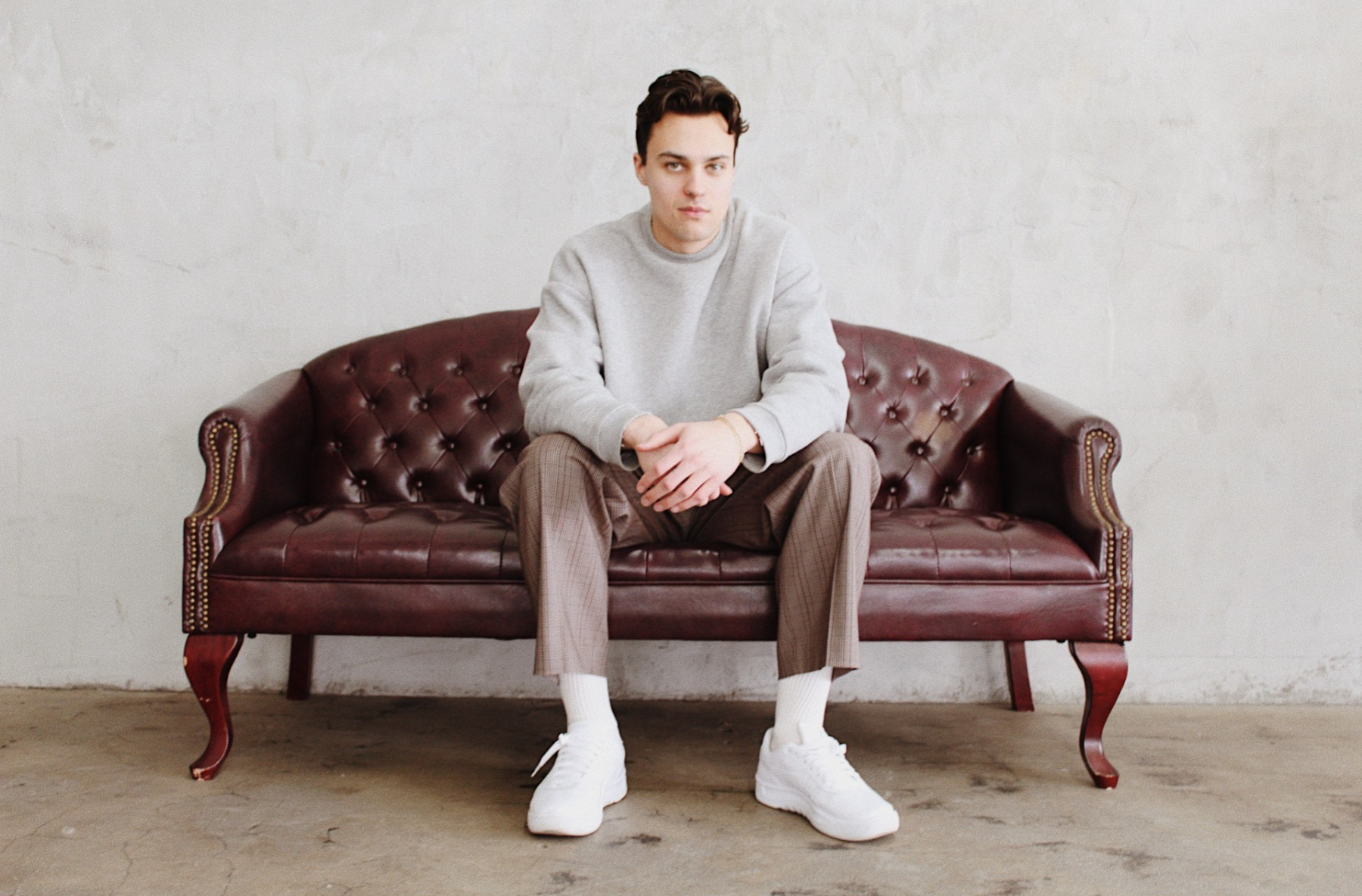 Kyle is a producer from Portland and is part of the Indie electronic group, Meridian with fellow Point Blank music production instructor Everett Pearson. The two producers met at Chapman University, where they started releasing music as Meridian. The duo has rapidly created a lane for themselves in the chill electronic scene through several EPs on Th3rd Brain Records. In addition, Meridian has played Rise festival and supported the likes of Emmit Fenn and Forester on their last North American tours.
When did you first know music was going to play a crucial role in your life?
Music has always played a crucial role in my life. One of my earliest and most cherished memories is listening to Dire Straits with my mom as she drove me around as a young child.
You make up one-half of the Indie Electronic duo Meridian. How did you first form the group?
Everett (who is also a Point Blank instructor) and I are both from Portland. We went to different high schools but connected through mutual friends who knew we were both passionate about pursuing music. By total chance, we ended up at the same University and grew really close. Everett started putting out remixes on Soundcloud and some of them started to gain traction. That traction turned into booking opportunities and Everett asked me to play with him. During the rehearsals for these shows, we realized that what we both really wanted to create were original tracks. It was then that we decided to form Meridian.
Meridian has 161,229 monthly listeners on Spotify and over 2 million listens on your tracks "Cloudy" and "Trails". How has it felt to achieve so much success as a group?
I'm really grateful that our music has connected with an audience but at the same time, I'm very self-aware of how much I still seek to grow as an artist and musician.
What other artists influence Meridian's sound?
Our influences are incredibly broad. One of the really great aspects of modern music production is the ability to blend genres. I think this is something we really try to take advantage of when it comes to our sound. We'll always have the underlying themes of guitar music and more pensive dance genres but our influences and therefore our sound is constantly evolving.
You've collaborated with many artists on your tracks. Who have been some of your favorite artists to collaborate with?
Every collaboration is unique and teaches you a lot about both the industry and the art you are creating. For that reason, I don't have a particular experience that stands out from the rest. I will say it is a really great experience to be humbled by another artist's knowledge of a niche subject or skill. That is an experience I hope I continue to have throughout my career.
You worked as a Recording Engineer and Recital Coordinator for Chapman University. How was your experience recording and working with artists at the university?
Working for Chapman gave me a lot of practical experience and exposed me to a lot of styles of music I otherwise wouldn't have heard.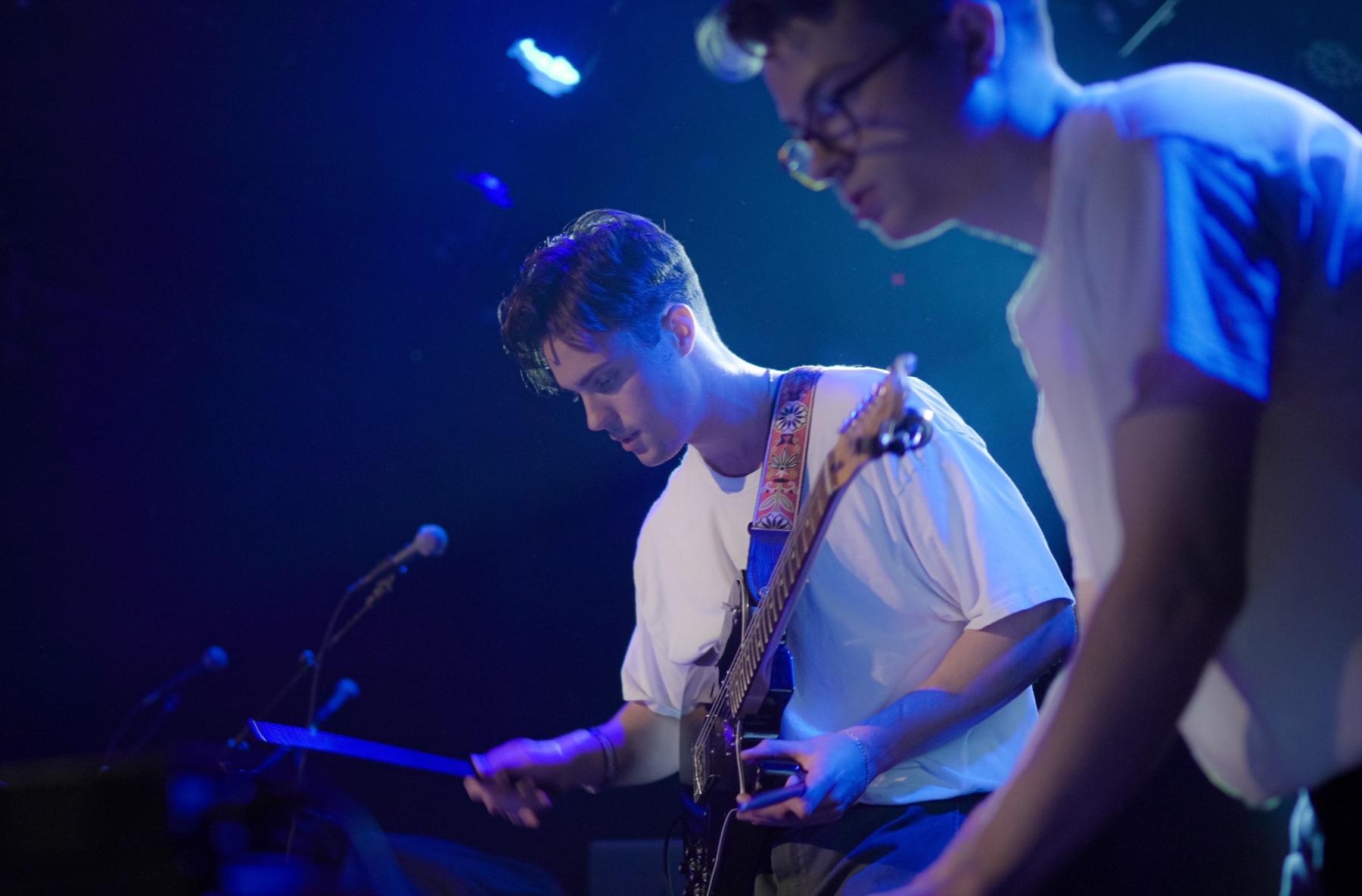 What can we expect next from Meridian?
We've got a couple of new releases in the works that I'm really excited about. We are moving towards a sound that is much larger and am excited to hear and see how people react to it.
 Socials: Instagram / Spotify / Apple Music
Thinking of joining our Point Blank Online School? We offer a plethora of courses in music production and DJing including our Music Production Complete Diploma (Online), Music Production Diploma (Online), and Complete Mixing and Mastering (Online) programs as well as our Music Production: Logic (Online) and Music Production: Ableton (Online) courses.
For additional information, contact an Admissions Advisor or, if you're in the USA, give us a call at (323) 594-8740. If you're calling internationally, use the number +44 20 7729 4884.
Register to Access Free Courses, Plugins, Projects, Samples & More
When you register with Point Blank, you access an array of free sounds, plugins, online course samples and much more! Simply register below and visit our Free Stuff page to get your hands on a range of exclusive music-making tools and tutorials provided by the team. Fill your boots!