Last year, we relaunched our in-house record label, Point Blank Recordings, with a new vision. Now, just over 12-months later, with numerous releases under our belt, some new hands on deck and a steadily growing roster of upcoming artists, Point Blank Recordings' releases have racked up over 2 million streams on Spotify alone.
The bulk of these global streams comes from PBR singles you may be familiar with, including Vivienne Chi and Harry Shadow's reimagining of the Fleetwood Mac classic, 'Dreams', Funk Cartel and soul legend Ultra Naté's original cut, 'Supernatural', and the JoJo-inspired 'Leave (Get Out)' from Paul Schulze, Adaptiv and AISHA.. In addition, we just released our first ever Point Blank Recordings compilation, Penn St. Vol. 1, which features a selection of artists that you'll be hearing more from on the label.
To celebrate our milestone of 2 million Spotify streams, publishing music to BMG and working with industry legends like Ultra Naté, plus more, we've created a Spotify playlist that fans of the label can follow to ensure they keep up to date with everything Point Blank Recordings orientated.
Whilst on the subject of sharing good news, we're also proud to announce that Kwame Kwaten, Point Blank Recordings' in-house A&R Director and Lead Student Advisor, has been featured in the renowned Music Week magazine to discuss the Music Managers Forum's Accelerator programme and the issues facing the talent management industry in 2021.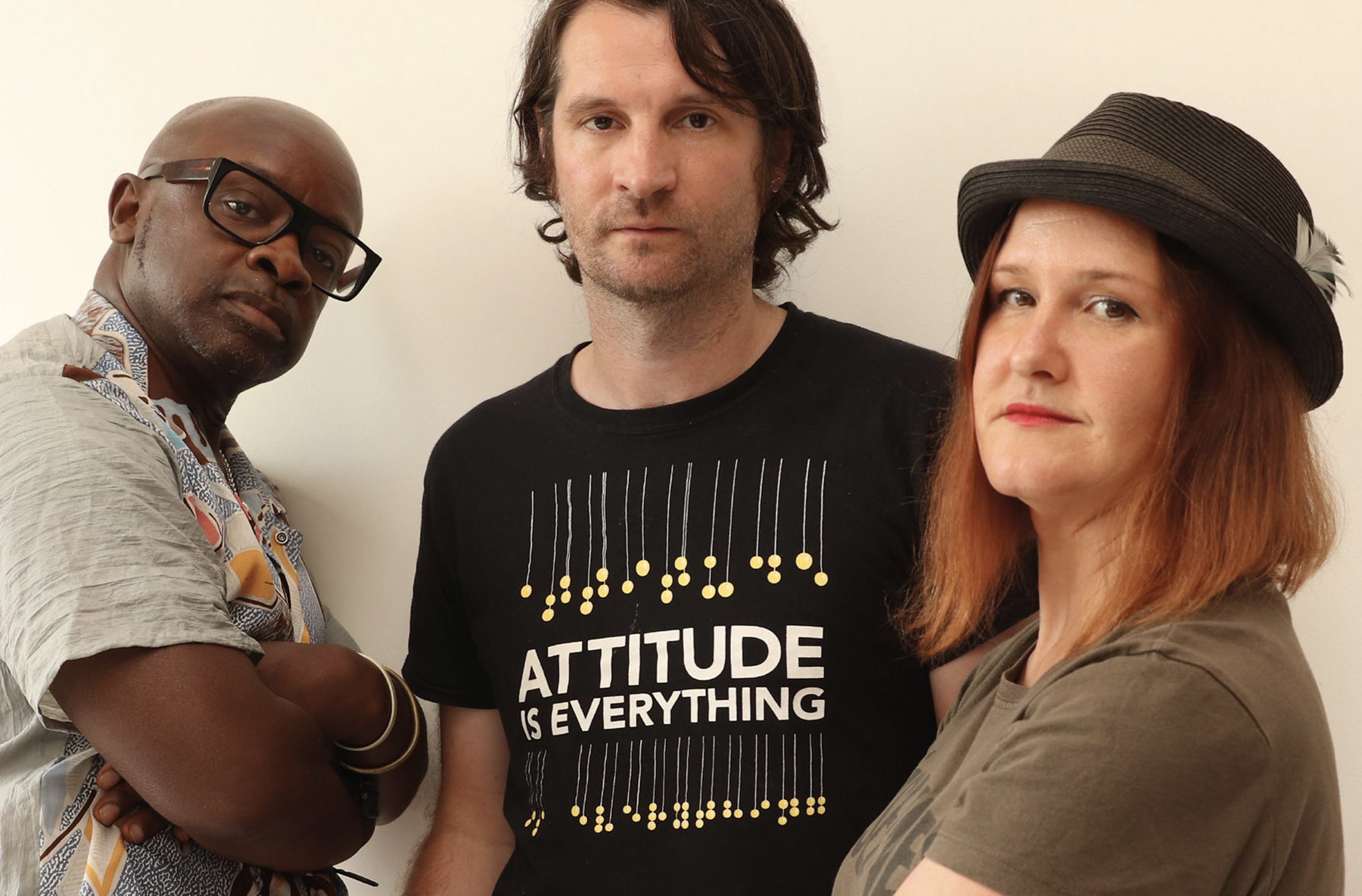 Joined by other members of the MMF, more specifically the team behind the MMF's Accelerator programme, Kwame, explains, "The Music business is very used to having a gun pointing at its head that says, adapt or die. At Accelerator, we are in adaptation school."
"Accelerator is almost like a management school in which you learn all of this stuff, take it with you and you've got big sisters and brothers that you can reach up to," he continues, explaining more about the importance of the Accelerator programme for young managers.
He goes on to detail the positive impact that steering away from being an "island" as a manager can have on your career these days and how sharing information with your industry peers can benefit you. "Managers, historically, were probably intimidated by sharing information and maybe felt it was perceived as a weakness but I think people have realised that by sharing, you learn. And by learning, you become more educated. And by becoming more educated, you become a better manager. Consequently, it doesn't weaken you as a manager, it improves you."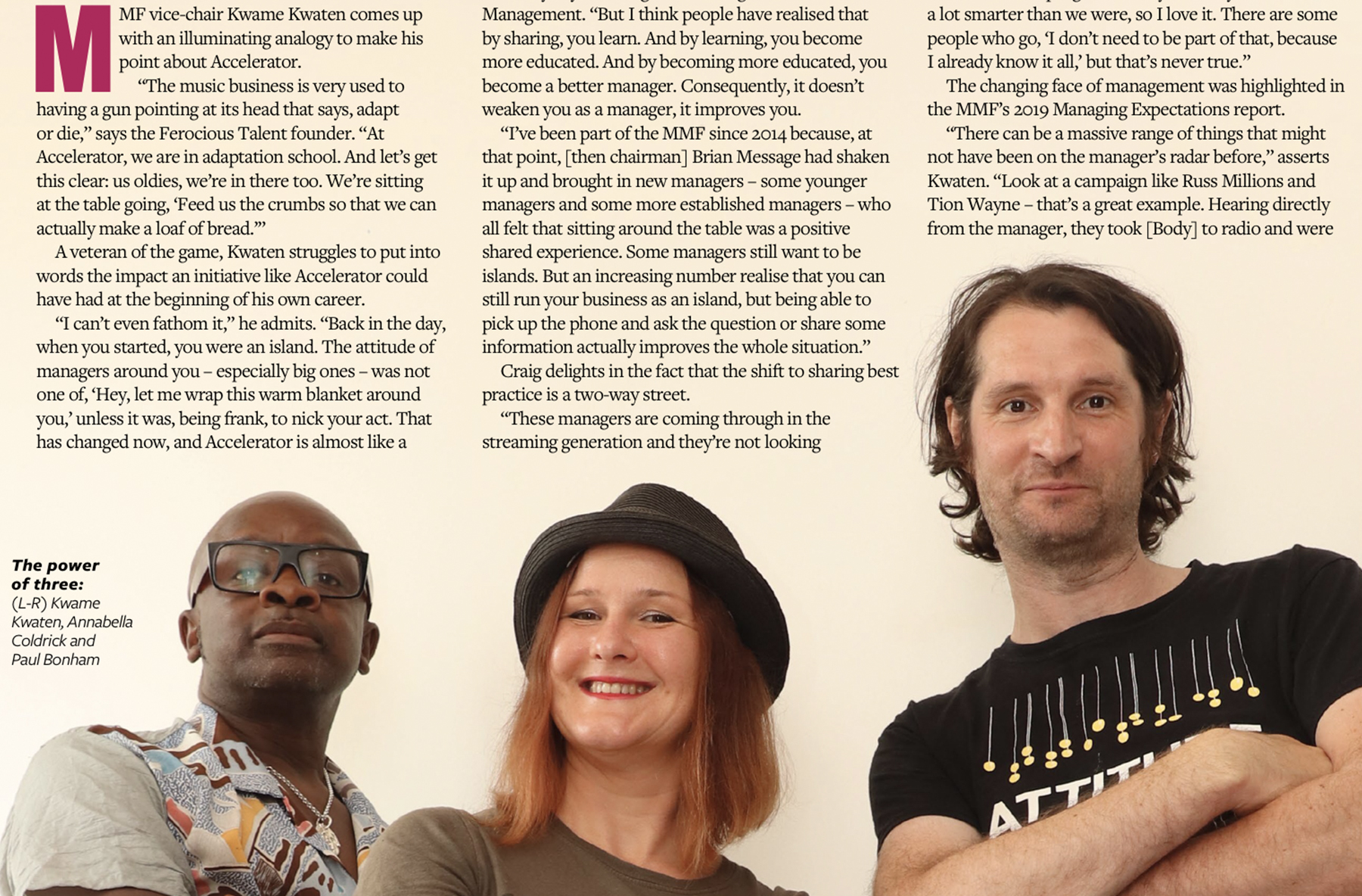 Kwame plays an integral part in the student journey at Point Blank, providing them with priceless industry insights, 1-2-1 sessions, hookups and remixes, songwriting sessions and more. These are unique opportunities that only PB students can access. Learn more about Kwame Kwaten and his work with Point Blank and our students here.
The A&R Director and Brit Trust board member is always on the hunt for new exciting emerging artists to join the Point Blank Recordings roster. So, if you think you've got what it takes to have your music signed to Point Blank Recordings, be sure to send your demos to hello@pointblankrecordings.com.
Want to benefit from 1-2-1 mentoring, track feedback and career advice sessions from the music industry mogul, Kwame Kwaten? Then be sure to check out our courses in London, LA and Online. Plus, get 25% off selected London, online and Los Angeles courses before our offer ends on 31st August with the codes: LONDON25, ONLINE25 and LA25.
Register to Access Free Courses, Plugins, Projects, Samples & More
When you register with Point Blank, you access an array of free sounds, plugins, online course samples and much more! Simply register below and visit our Free Stuff page to get your hands on a range of exclusive music-making tools and tutorials provided by the team. Fill your boots!