Here at Point Blank, we pride ourselves on the success of our students and faculty. We're spoilt for choice when it comes to success stories and that's why we love to highlight our student's and faculty's accomplishments. For this installment, we are shining a spotlight on the Point Blank London Social Media and Content Editor, Greta Flores-Trevino, who just released her new single "Hi!" which was recently featured on Spotify UK's New Music Friday playlist.
Point Blank London's Social Media and Content Editor, Greta Flores-Trevino, is a London-based alt-pop singer/songwriter and producer Greta Jaime, who is already making a name for herself as a fully-formed and vital new artist.
After putting out her debut single Lost in Mexico at sixteen, the North London-based independent artist has gained a firm foothold in the industry. In 2017, she was longlisted for Glastonbury Festival's Emerging Talent Competition alongside artists such as Cosmo Pyke, Fenne Lily, and Jordan Rakei. Later that year she found herself handpicked to receive airplay from Tom Robinson on his BBC 6 music mixtape.
Earmarked by The Line of Best Fit as 'an exciting pop writer to watch' the newcomer, has gone from strength to strength with consistent single releases gaining her support from BBC Introducing London and landing her live slots in prestigious UK venues including The Camden Assembly and O2 Academy Islington 2.
Her EP, Act One, released in 2020 was met with high praise, and Jaime has since received continued support from Spotify editors with placements on New Music Friday four times and self-produced earworms like Problematic finding their way on highly coveted lists like, New Pop UK.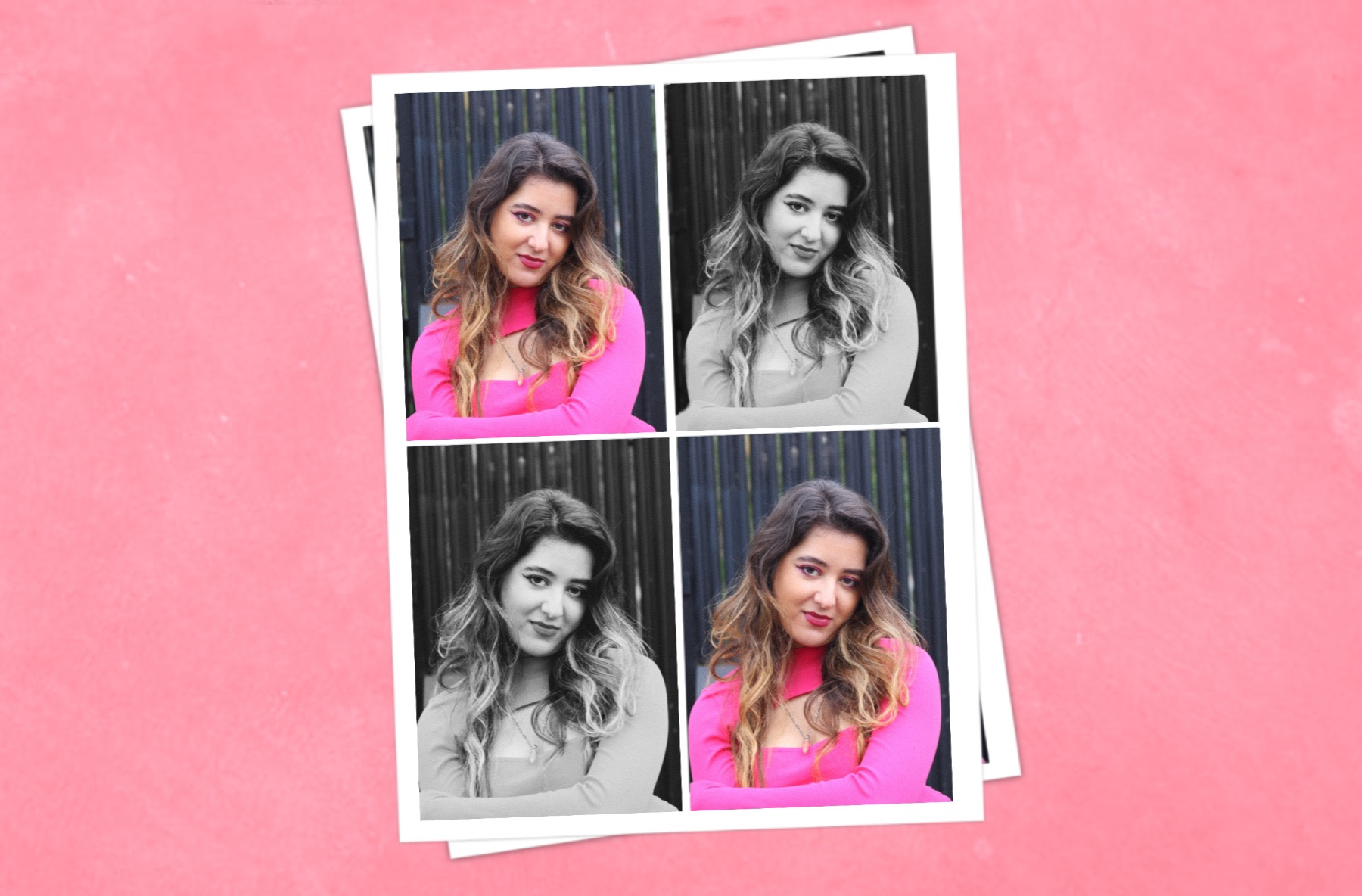 Hey Greta, for those of us who don't know you, can we get an introduction?
Hello! Sure, I work at Point Blank in London as the Social Media and Content Editor, I do a lot of the writing for Point Blank's blog as well as running the social channels too. I also write and produce music under Greta Jaime too!
You just released your new single "Hi!". Can you tell us about what went into creating this song? What was the process like?
Well, nowadays I tend to start a lot of songs at the same time as doing the production but with this one, I wrote it all on acoustic guitar because I had just bought a new Taylor GS mini. I wrote it and then I kind of forgot about it for a month. I was looking through my voice memos sometime afterwards and then decided to record the song properly. That production process took about 2-3 days and I usually do all of it working in Logic Pro X.
"Hi!" was just added to the UK's New Music Friday playlist. How does it feel to be recognized in such a huge way?
It's amazing, I usually check out that playlist to keep up with new releases so the whole thing was quite surreal. It's also nice to see Spotify supporting independent artists since I don't have a team behind me at all…

What was your favorite part about creating this song?
Honestly, I would usually say the production process because it's usually the most fun but with this one I'd probably say writing because I wrote it in 2 hours so and I didn't get stuck which is always nice when it feels easy…
Who do you find inspires your music the most?
So many people! I try and make it a habit to constantly be listening to new stuff because that way I can kind of intake more production and songwriting styles but I'd say go to people who inspire me are Alanis Morrisette, No Doubt, St Vincent, SZA, Maggie Rogers, Imogen Heap, Snow Tha Product, this producer called Malay who's worked with Fletcher and Frank Ocean a lot I think he's incredible. I could go on forever… I also started out playing guitar, so I used to obsess over lots of different guitarists haha.
You currently work at Point Blank, what is your favorite part about working here?
Being around so many people who also love music is nice because we all have so much to talk about and working on the content team is great because I get to create things that I would find useful as a producer reading the blog.
You have a fair amount of TikTok followers. What kind of TikToks do you like to post?
I usually like to make content based on my music whether that's the story behind the song or more performance-style videos… I will sometimes make videos about my life too and whatever's on my mind, it's nice to connect with people through video, I think people get to know you better that way.
What is the biggest challenge you face when creating music?
I'd say probably being patient with the creative process because I always have a pretty clear idea of how I want a song to be in my head but sometimes it will take lots of attempts to get it right. So just learning to be patient and not be overly perfectionist either, those are probably the biggest challenge.
What would you tell a student who is about to embark on their journey here at Point Blank?
I would tell them to meet and connect with as many people as possible because it's such a great place to make new friends and build community. I would also probably tell them to go to all the events because Point Blank offers so many real-world opportunities you can learn a lot from.
What can we expect from you in the future? Any new projects coming out soon?
Definitely more singles this year! And some secret things too 😉  I'm excited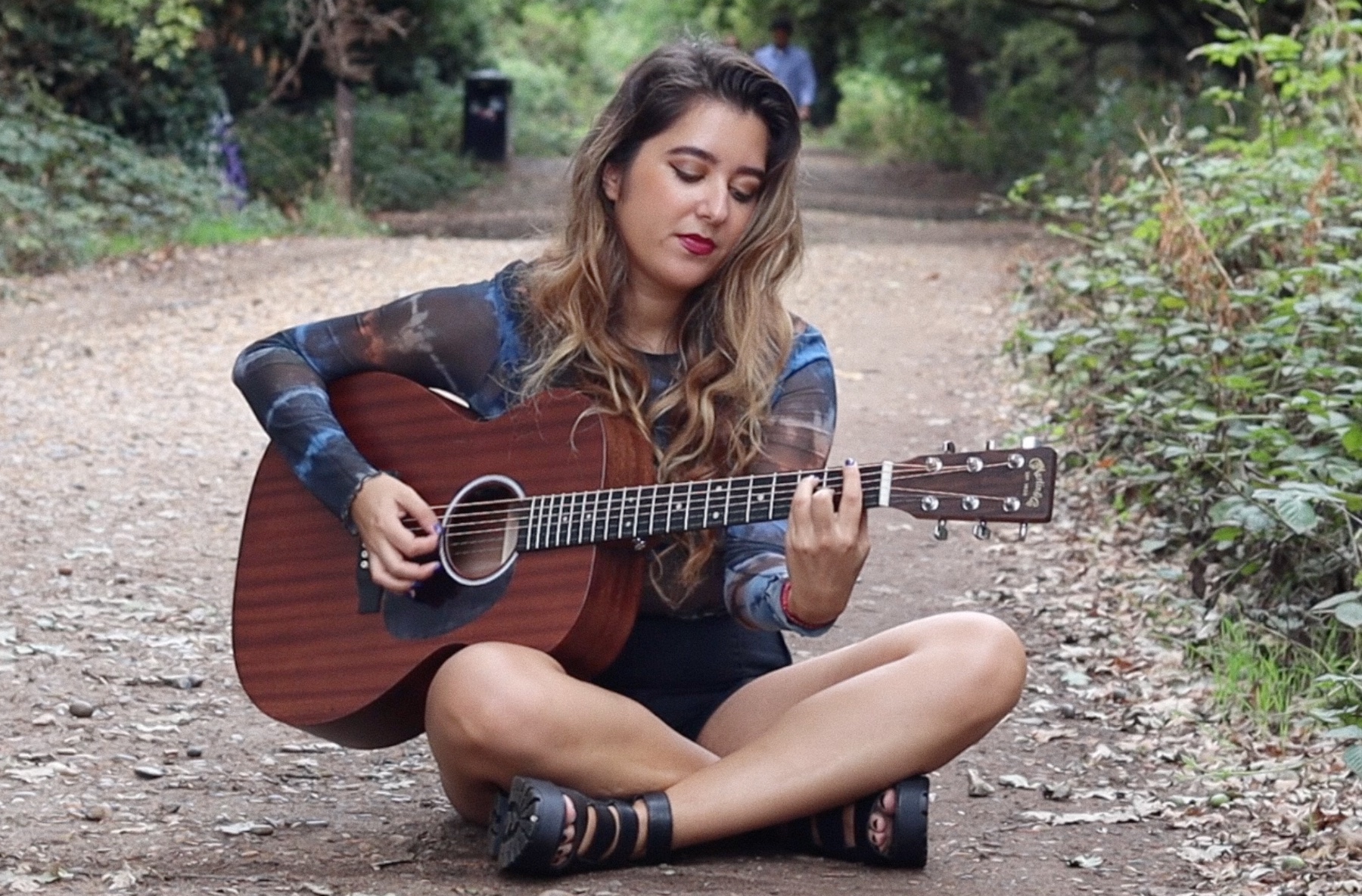 Socials: Spotify / Instagram / Apple Music
Successes such as these are common among our instructors, students, and alumni. We can teach you how to DJ or produce music like the best of them at any of our schools. If you'd like to learn how to produce, then we can build your skills from the ground up with our range of courses. For more information, you can contact us here.
Register to Access Free Courses, Plugins, Projects, Samples & More
When you register with Point Blank, you access an array of free sounds, plugins, online course samples and much more! Simply register below and visit our Free Stuff page to get your hands on a range of exclusive music-making tools and tutorials provided by the team. Fill your boots!