In 2011 we launched our own in-house label, Point Blank Music, as a way to showcase the incredible talent of Point Blank students and alumni. We've since embarked on phase two, launching the Point Blank Music YouTube channel as a platform to push the music even further and – along with label partners including Axtone, Defected, Toolroom, Cr2 and more – give the artists we believe in a chance to be discovered by music fans across the globe. To help get the word out, we're once again offering subscribers the chance to win a free copy of Ableton Suite and a free 'Complete' online course worth over £1800! Courses include electronic music production, mixing and mastering, sound design and composition. You can take your pick. All you have to do is head to PB Music to confirm your channel subscription. Plus, you'll be the first to hear fresh new music from up-and-coming artists like Fake Bear, MANTi, Badoos, Jorge Ruby and Sub One. The competition closes on 31st October.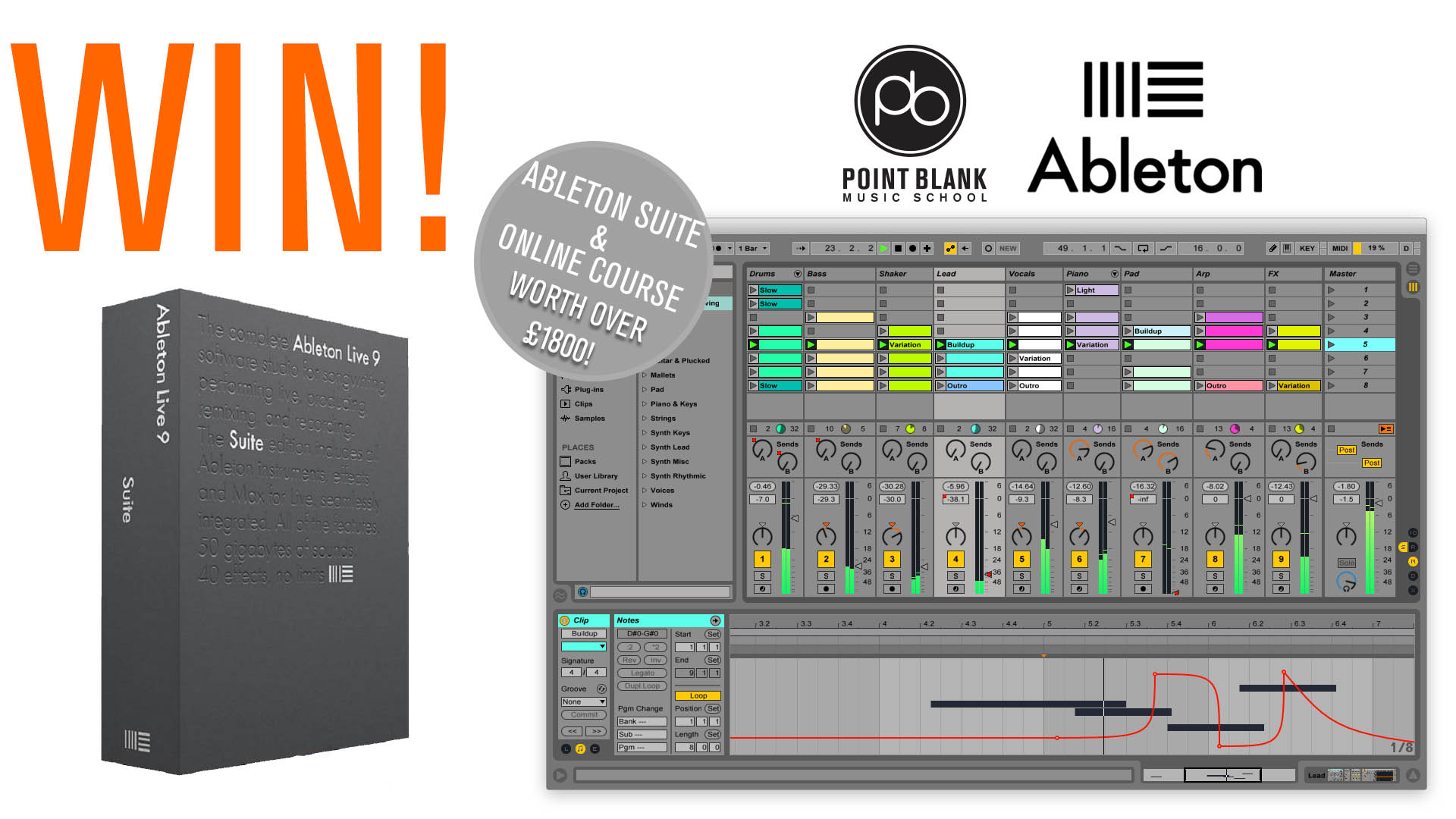 Getting your music signed, released, and earning money from it through our own in-house label Point Blank Music is just one of the many reasons to study with us. Our online BA (Hons) Music Production &  Sound Engineering Degree is not only the most comprehensive course available online, but it offers 1-2-1 tutorials between you and your instructor every two weeks, alongside live masterclasses and the opportunity to receive customised feedback for your work as you progress. We are currently offering a huge 25% off all online courses until October 31st, so there has never been a better time to enrol!
Register to Access Free Courses, Projects, Samples & More
When you register with Point Blank, you access an array of free sounds, online course samples, access to our social network Plugged In and much more! Simply register below and visit our Free Stuff page to get your hands on a range of exclusive music-making tools and tutorials provided by the team. Fill your boots!