Back in the summer of 2021, Funk Cartel dialed up their musical ambition. This UK-based duo, made up of former Point Blank students Rory and Cameron, joined forces with the iconic Ultra Naté to unveil "Supernatural" to the world. Now, this track has effortlessly breezed past the 250,000-stream milestone across platforms, with its success amplified by a strategic partnership between our in-house label, Point Blank Recordings, and the industry titan, BMG.
Brothers Rory and Cameron together form the dynamic Funk Cartel, crafting tracks that are a perfect fit for rave enthusiasts and adding depth to the underground music scene. Their work has earned nods from industry bigwigs like Joseph Capriati, Adam Beyer, Sam Divine, and Danny Howard, and they've associated with labels such as elrow, THUNDR, Bla Bla Music, and, more recently, Skint Records.
Then there's Ultra Naté – more than just a captivating voice. She's been the heartbeat of dance floors worldwide for over three decades. Beyond hits like 'Free' and 'If You Could Read My Mind', she stands as a musical powerhouse in the industry. Anyone who has experienced the energy of the UK-wide Ibiza Classics tour knows she's a performer who sets stages alight.
Billboard recognizes her as one of the 'Greatest of All Time'. Recently, Ultra Naté ventured into the realm of podcasts, launching "The History of the World's Greatest Nightclubs," a 12-part series on Apple Podcasts from iHeart Radio. This series delves into the evolution of global nightclubs and their impact on our party culture, from the inception of techno at Detroit's Music Institute to other legendary venues. With Paris Hilton credited as an executive producer, it's a must-listen for music aficionados.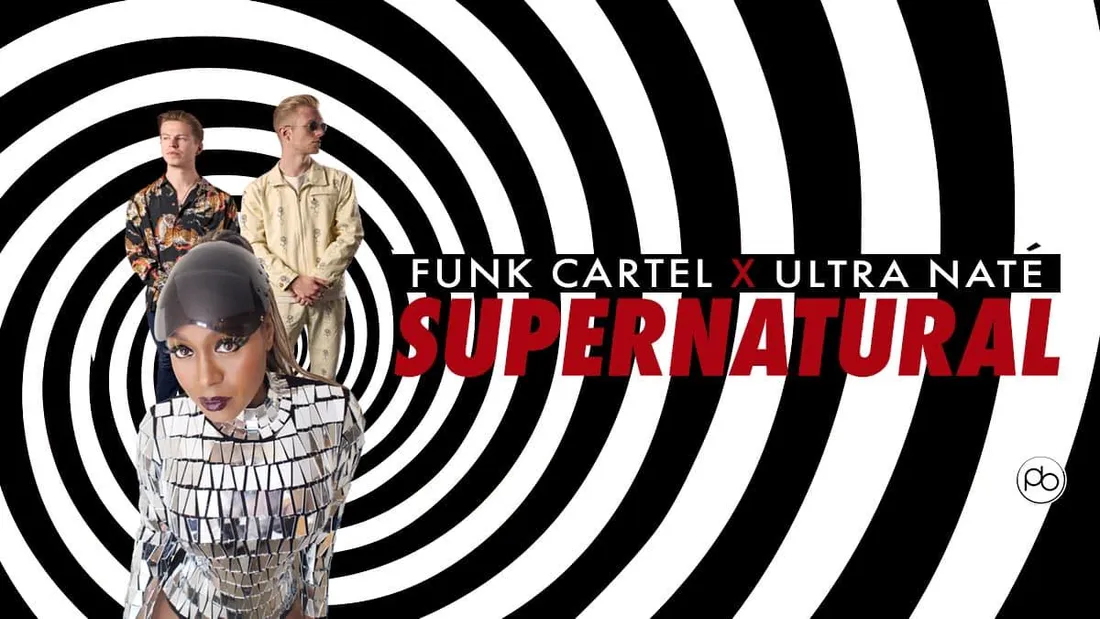 Her undeniable stage presence was evident at the Euro women's final at Wembley Stadium on July 31, where she, alongside Becky Hill and Stefflon Don, delivered an unforgettable performance, showcasing her versatility.
The success story of "Supernatural" underscores the magic that brews at Point Blank. It was under our label's banner, and with the insightful direction of A&R Director Kwame Kwaten, that the collaboration between Funk Cartel and Ultra Naté was born.
But Point Blank's essence lies in the golden opportunities it offers its students. Here, every aspiring artist can submit their music, hoping for it to resonate and find its audience. Point Blank is more than just a place of learning; it's a launchpad, offering genuine guidance and support to help students thrive in the challenging music industry landscape. With mentors like Kwame, students gain not just knowledge, but invaluable real-world exposure.
Feeling inspired by this tale? If you harbor dreams of etching your mark in the music landscape, consider diving into one of Point Blank's degree courses. Be it Music Production and DJ Performance or Music Production and Sound Engineering, a universe of opportunities awaits. Take the leap, and perhaps, your track could be the next sensation.
Register to Access Free Courses, Plugins, Projects, Samples & More
When you register with Point Blank, you access an array of free sounds, plugins, online course samples and much more! Simply register below and visit our Free Stuff page to get your hands on a range of exclusive music-making tools and tutorials provided by the team. Fill your boots!