Are you passionate about music production and vocal performance? Do you dream of a career that combines both these elements? Point Blank Music School has the perfect degree for you: the BA (Hons) Music Production and Vocal Performance degree. This unique program offers a blend of music production and vocal training, providing students with the skills and knowledge needed to excel in the music industry.
The degree is designed to cater to both beginners and experienced musicians. The curriculum covers a wide range of topics, including music production, vocal training, songwriting, live performance, and music business. Students will have access to state-of-the-art facilities and equipment, ensuring a hands-on learning experience.
World Class Teaching
One of the standout features of this degree is the vocal training module. Students will receive personalised vocal coaching from industry professionals, helping them develop their unique voice and style. The program also includes masterclasses and workshops with renowned artists, providing students with valuable insights and networking opportunities. Such artists we've had in the past include the Grammy award winning Trevor Horn, Karen Harding and Rudimental.
The music production aspect of the degree just as impressive and in depth. Students will learn how to use industry-standard software and hardware, including Logic Pro X, Ableton Live, and Pro Tools. They will also have the opportunity to collaborate on real-world projects such as recording both themselves and other artists, enhancing their portfolio and gaining practical experience.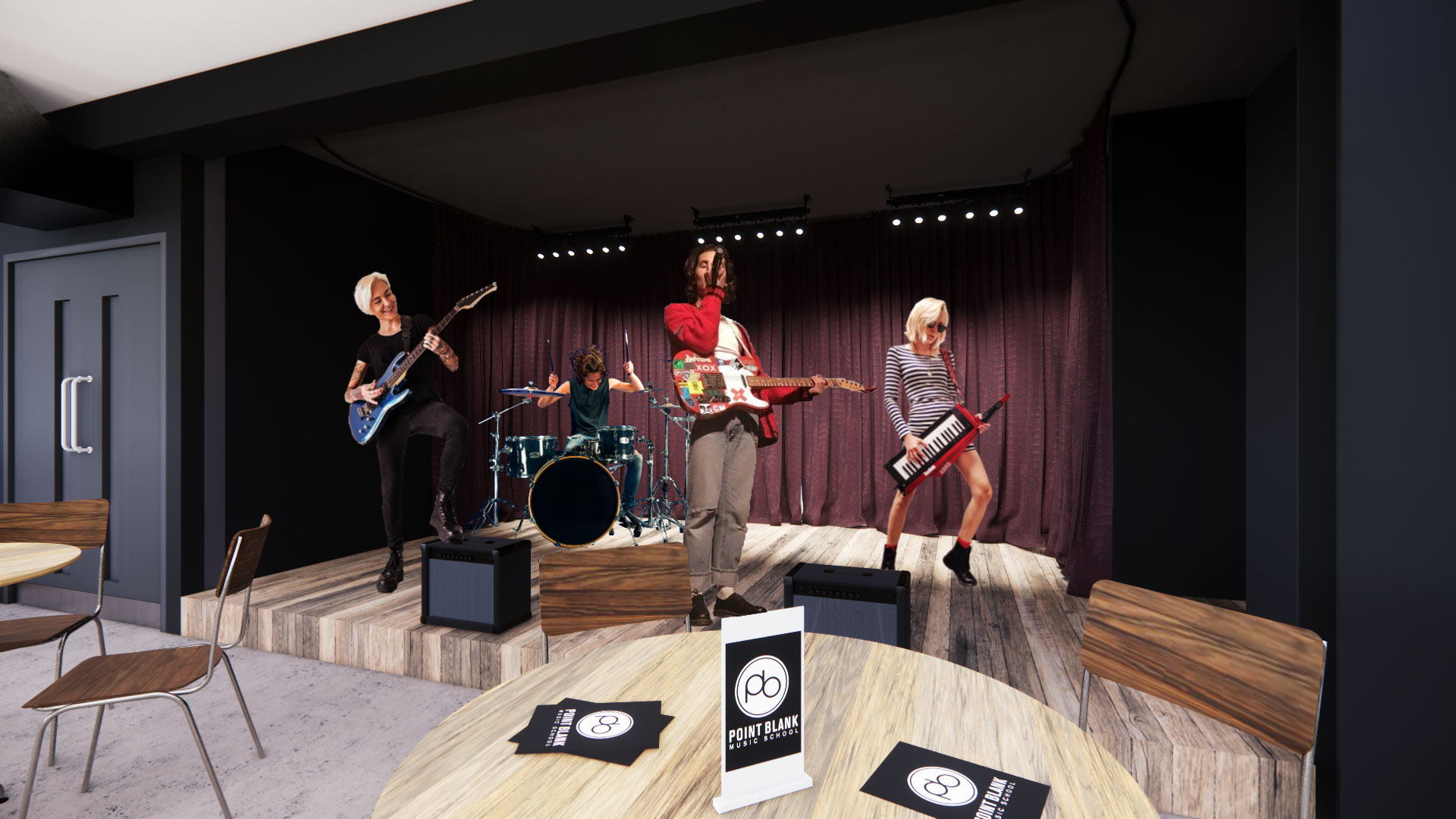 Our facilities are also in the process of expanding to bring our total campus size to over 30,000 square feet. The new campus will be situated in the current Penn Street building with new spaces being built exclusively for singing students such as a dedicated stage for performing. Our new school is expected to be opening for the new 23-24 academic year, find out more about it here.
Real World Opportunities
Another important aspect of vocal performance is of course the performance. Our students get the opportunity to perform at various student showcases throughout the year such as at our annual Music Futures careers event hosted at the famous fabric nightclub as well as our upcoming event in collaboration with The Camden Club. We believe it's incredibly important for any artist to get their feet wet in front of an audience and our showcases are the perfect opportunity for our students to gain valuable stage time in preparation for their future gigs.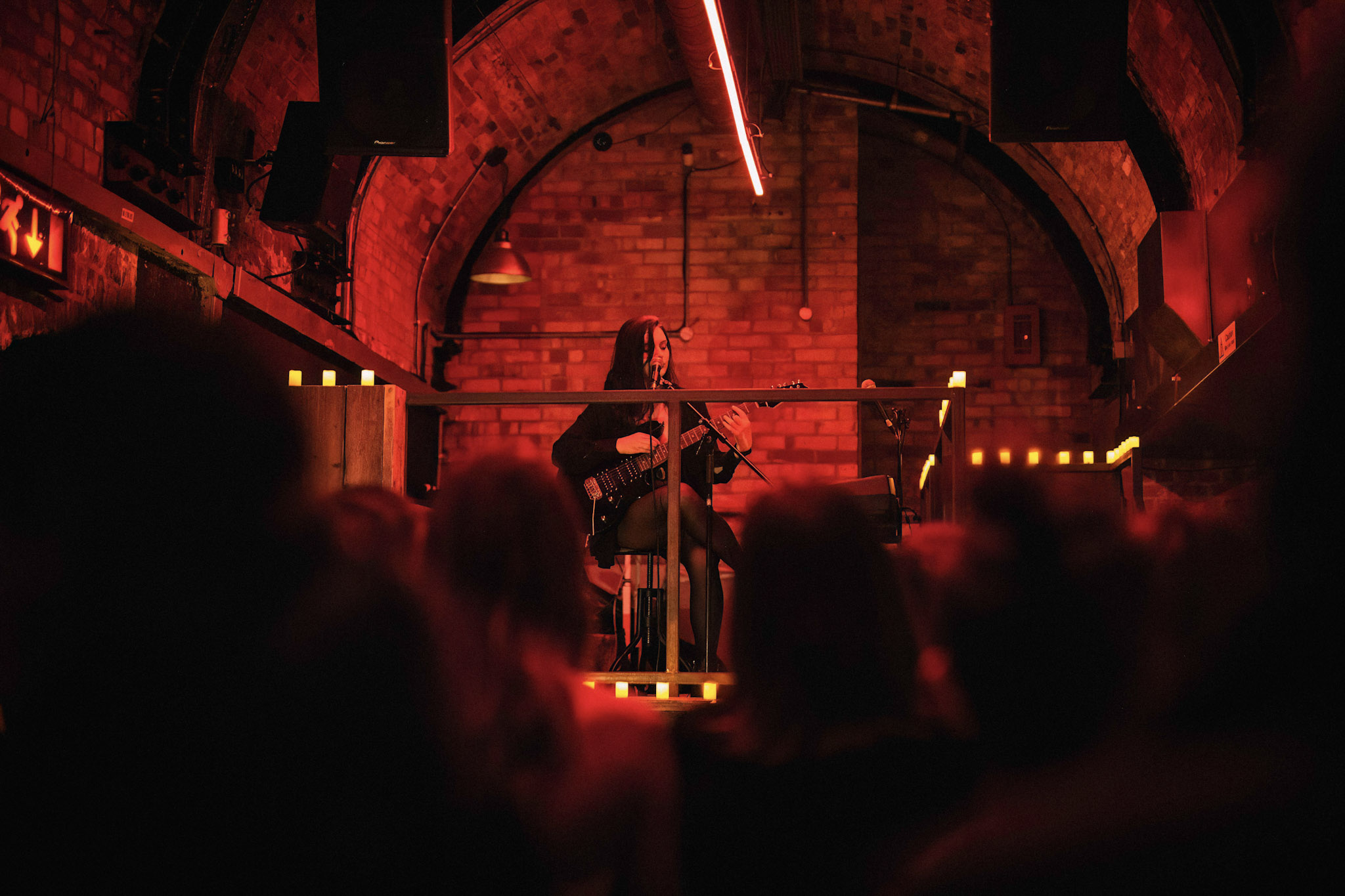 At Point Blank, our commitment to nurturing talent goes beyond the classroom. We're proud to own and operate our very own record label, Point Blank Recordings. This isn't just any label – it's a platform dedicated exclusively to showcasing the exceptional works of our students and alumni. By releasing their music under Point Blank Recordings, our students gain invaluable exposure in the competitive music industry. We provide a full package of promotion, artwork and branding so your music gets heard and streamed across the world and on every platform. It's a golden opportunity for them to have their music heard by a wider audience, receive professional feedback, and even catch the attention of industry insiders. Our record label has amassed over 6 million streams to date on Spotify and we're always looking for new music to add to that tally.
How to Apply
Point Blank Music School is committed to providing students with the best possible education. The entry requirements are flexible, and various funding options are available, making the degree accessible to a wide range of students. Our commitment to education is further reflected in the 2023 National Student Survey (NSS) results, where the school received high praise from our students including a 91% satisfaction rate on freedom of expression and 86% on the quality of teaching on our courses.
The success of Point Blank's alumni speaks volumes about the quality of education provided. Many graduates have gone on to achieve great success in the music industry. With household names such as Leona Lewis, Aluna Francis and Felix Jaehn, you're in great company. You can read some of their success stories here.
The BA (Hons) Music Production and Vocal Performance degree is more than just a course; it's a pathway to a fulfilling career in music. With a focus on real-world skills, cutting-edge technology, and a supportive community, Point Blank invites you to explore the possibilities and join us on this exciting journey. Not sure if vocal performance is your thing? Not to worry, take a look at our comparison article which shows you the difference between our other music production pathways including DJ and sound engineering.
This degree is also eligible for applications through clearing. To find out more about the clearing process at Point Blank, take a look at our full guide, and you can start this September!
Register to Access Free Courses, Plugins, Projects, Samples & More
When you register with Point Blank, you access an array of free sounds, plugins, online course samples and much more! Simply register below and visit our Free Stuff page to get your hands on a range of exclusive music-making tools and tutorials provided by the team. Fill your boots!