October has arrived, bringing a hint of magic and mystery in the air. We're offering a spellbinding 20% discount on all our professional online courses. Studying from the comfort of home, we've got a treat for you. Simply use the code Spooky20 to receive this limited-time 20% discount. The discount applies to all professional online courses delivered through our U.S. Online School (for students from North or South America) and our International Online School (for students from Europe, Asia, and anywhere else outside the Americas).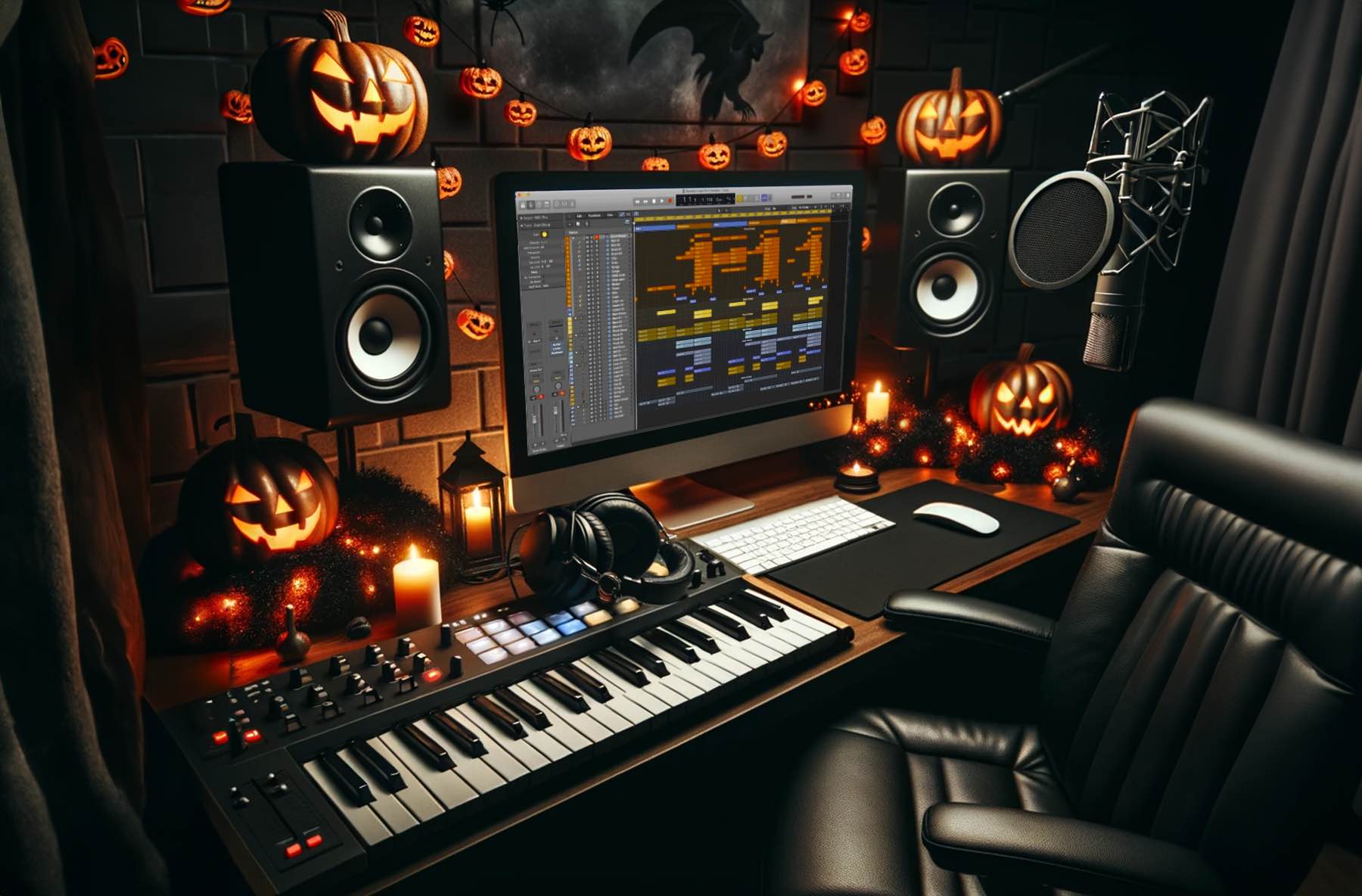 Don't let this enticing offer fade away! It will conclude with the last chime of Halloween on Tuesday, 31st October. For an in-depth look at our best professional online courses, start with our Music Production Advanced Diploma (U.S. Online) or our Music Production Complete Diploma (International Online).
Or, if you're more interested in studying with us in person, check out our schools in London and Los Angeles. If you're eager to produce mesmerising mixes, our Music Production & DJ Diploma (London) and Music Production & DJ Performance Diploma (Los Angeles) are ideal choices. And for those on the hunt to craft melodies that resonate in both physical and virtual spaces, our Music Production & Vocal Performance Diploma (London) and Music Production & Vocal Performance Diploma (Los Angeles) courses stand ready. Or, if a full degree is what you're seeking, delve into the comprehensive BA offerings from our London School here.
Enrolling at Point Blank gives you access to a vast reservoir of knowledge. Equipped with state-of-the-art tools such as the M1 iMacs, Native Instruments Maschine MK III, and the Komplete Kontrol keyboards, success is within reach. Our Pioneer DJ-endorsed studio is open to all DJ enthusiasts, and our online platform guarantees that remote students receive the same exceptional instruction from our master lecturers.
Register to Access Free Courses, Plugins, Projects, Samples & More
When you register with Point Blank, you access an array of free sounds, plugins, online course samples and much more! Simply register below and visit our Free Stuff page to get your hands on a range of exclusive music-making tools and tutorials provided by the team. Fill your boots!