We are over the moon to announce that Point Blank Music School has been awarded TEF Gold recognition for excellence in higher education teaching. This prestigious accolade is a testament to our unwavering commitment to delivering top-tier education and fostering a vibrant learning environment for our students.
What is the Teaching Excellence and Student Outcomes Framework (TEF)?
The Teaching Excellence and Student Outcomes Framework (TEF) was introduced by the government in England in 2017 to assess and recognise the teaching standards of universities and colleges nationwide. TEF is awarded by the Office for Students (OfS) who are the independent regulator for higher education in England, ensuring that every student has a fulfilling experience of higher education that enriches their lives and careers. Achieving the Gold TEF Award signifies that Point Blank Music School not only meets but surpasses their stringent quality requirements set for UK higher education.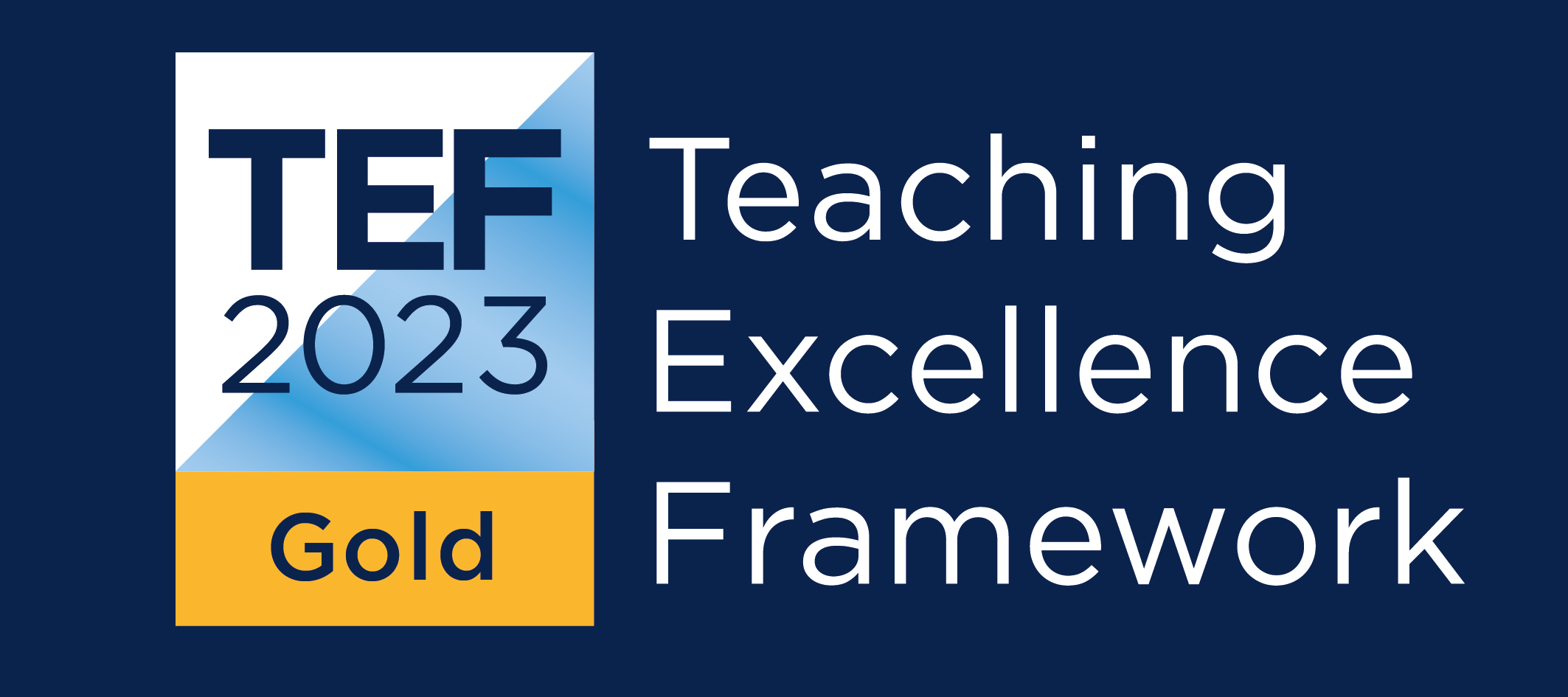 What does TEF Gold mean for Point Blank, our students and their future employers?
Assured Quality: The Gold TEF Award is a seal of approval, ensuring that students receive the highest standard of education, teaching, and support during their time at Point Blank.
Enhanced Employability: Graduating from a Gold-rated institution boosts a student's employability, making them stand out in the competitive job market.
Innovative Learning: The award recognises Point Blank's commitment to innovative and engaging teaching methods, ensuring students are equipped with the latest skills and knowledge.
Student Satisfaction: A Gold rating reflects high levels of student satisfaction, indicating a positive and enriching learning environment.
Future-Ready Curriculum: With the rapid evolution of the music industry, Point Blank's Gold rating assures students that they are being prepared for the future challenges and opportunities of the sector.
Relevant Skills: The Gold rating signifies that our curriculum is in line with industry needs, ensuring graduates possess relevant and up-to-date skills.
Strong Professional Network: Collaborations and partnerships with industry leaders ensure students have ample networking opportunities, benefiting employers looking for well-connected new hires.
Rob Cowan, Point Blank's CEO and Founder, expressed his enthusiasm, stating, "To be recognised as Gold on the Teaching Excellence Framework is an acknowledgement by the Office for Students that the people and provision at Point Blank are of the highest standard. It's a vote of confidence to illustrate to our students that they can rest assured they will receive the best UKHE experience possible at our unique, industry-focused, specialist provider . Congratulations to everyone at Point Blank!"
In addition to our TEF achievement, we also recently celebrated our outstanding performance in the National Student Survey (NSS) 2023. The NSS is a crucial indicator of student satisfaction across the UK's higher education institutions. This year, we've showcased excellence in areas we hold dear such as academic teaching (86%), freedom of expression (91%) and wellbeing (81%). These fantastic NSS results for 2023, combined with our Gold TEF award, are more than just numbers; they are a testament to our dedicated staff, amazing students, and the harmonious community we've cultivated at Point Blank Music School.
If you're passionate about music and aspire to be a part of this thriving industry, there's no better time to join Point Blank. With our recent TEF Gold recognition, outstanding NSS scores, amongst other accolades, we've established ourselves as a leading institution in music education. We offer degrees which cover various disciplines, including Music Production & Sound Engineering, DJ Performance, Vocal Performance, Radio & Podcasting, and Music Business. Whether you're looking to study in London, Los Angeles, China, Ibiza, Mumbai, or Online, Point Blank offers a world-class education that's globally recognized. Dive into the world of music with us and be a part of our legacy of excellence.
Register to Access Free Courses, Plugins, Projects, Samples & More
When you register with Point Blank, you access an array of free sounds, plugins, online course samples and much more! Simply register below and visit our Free Stuff page to get your hands on a range of exclusive music-making tools and tutorials provided by the team. Fill your boots!